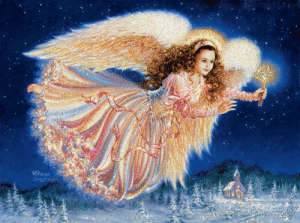 Merry Christmas! It is the season for joy, laughter and giving and I would like to give back to you by offering a package with 3 different sessions coming from 3 different healing systems which all correspond with the energies of Christmas at a special, reduced price.  Whether you decide to order this package for yourself or as a gift to someone special in your life it is undeniable that there is nothing better than beginning the New Year with the empowerment and comfort that these healings bring.  Below you can see what is included in this package:
🌟 AngelCraft Healing Therapy (Mini Angel Oracle Reading included)
By clicking on the healings above you will be taken to their webpage where you can learn all about what each one entails including their original prices.  To order these healings together brings you to a total of €240 but I am offering this package to you for €140; that is a €100 discount!
This special package will run from 6th – 29th December 2017 and after this time it will no longer be available to purchase.
Below you will find the button to order this package through Paypal and whatever your currency Paypal lets you know how much it is for you.
Christmas Healing Package €140

DISCLAIMER
ALL OF THESE HEALINGS ARE COMPLEMENTARY THERAPY AND DO NOT REPLACE CONVENTIONAL MEDICINE AND SHOULD NOT BE USED TO REPLACE YOUR REGULAR MEDICAL TREATMENT OR MEDICAL ADVICE. IF YOU ARE EXPERIENCING SYMPTOMS OF PAIN, PLEASE SEEK MEDICAL ATTENTION.
HELEN DEMETRIOU MAKES NO CLAIMS THAT THESE HEALINGS ARE MIRACLE CURES AND HELEN ADVISES THAT THEY MAY BE USED ALONGSIDE MEDICAL TREATMENT. HELEN WILL NOT ACCEPT ANY RESPONSIBILITY OF ANY ADVERSE AFFECTS, HOWEVER ARISING, THAT ANYONE MAY HAVE FROM USING THESE PRODUCTS, TOOLS, INFORMATION, ADVICE OR SERVICES GIVEN. BY REQUESTING TO RECEIVE ANY HEALING FROM HELEN DEMETRIOU YOU ARE RESPONSIBLE FOR YOURSELF AND YOUR WELL BEING.