Celestial Blessings!  My name is Helen Demetriou and I would like to welcome and thank you for visiting.  However you have come to this site there is no doubt that you were divinely guided here.  I am positive that this site will leave a lasting impression on you, whether you have stumbled upon this site searching for therapies or  feel the call to serve the light in others.  Please click on my links to join me on FaceBook, Twitter and also my YouTube channel where I have many videos giving teaching tips and ideas of a spiritual nature.  Enjoy your time here, and please do not hesitate to contact me with any questions you may have.
Love & Light,
Helen ❤
My Online Courses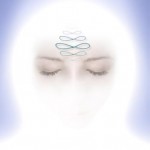 Esophoria has been divinely guided in designing specialized online courses that match the growing needs of metaphysical students across the globe to access spiritual tools that will enhance and boost their ascension process. At Esophoria, we understand that we must meet these needs by providing distance courses that are tailor made for those who are dedicated and committed to their spiritual enlightenment and who wish to expand their consciousness and connect with the mysteries of the universe on a deeper level.  Read more..
Ascension Tools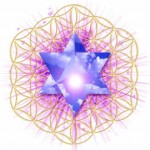 All of my ascension tools come in the form of downloadable audios which I have channeled from various divine beings such as Archangels, Ascended Masters, the Anunnaki gods and extraterrestrial sources.  Because I speak in different frequencies, these audios contain vibrational keys which will unlock your true, spiritual potential.  All audios can be saved onto your computer and are yours to keep and you can repeat any activation as many times as you wish.  Read more..
Check out my other websites!
Many of the people who watch my videos from all over the world and are not able to attend my workshops or courses.  Now it is possible to learn with me ONLINE by choosing from a large variety of spiritual tools, ebooks and channeled messages that have been directly given to me by the Angels,  Ascended Masters, Elohim Gods and other light beings.  These courses have been specifically designed to help with your soul ascension and are an integral part of your spiritual education.  Join us now at Esophoria Mystery School and travel with us on a spiritual and mystical journey of the self and the universe that you shall never forget!

 We are committed to working towards the divine plan and within the divine matrix which has been designed by the Universal Council of Light under the supervision of the Anunnaki. Our aim is to aid our celestial family in establishing the Kingdom of the gods on Earth. We are determined to unveil the mysteries and work towards dissolving the false matrix. Join us at the Anunnaki Earth Council to find out more!
❤